Pre-Spring Fly Fishing
08 Mar 2013, Posted by Gone Fishin'
in
On Sunday we went out to the only mountain river I have been to this winter, the South Platte in Cheesman Canyon. The good news is that I was able to use my new rod and reel and try out some streamers I tied up. The bad news is that I need to learn how to use these big ole flies. I know that tiny midges are usually the name of the game in this heavily-fished tailwater, but I wanted to try my luck with streamers for a couple of reasons. Number one, I just got a new Redington CPX rod with the Lamson Konic reel and wanted to fish with the new set up. It's fun using new gear, right?? Number two, the last time I went to Cheesman, I went with my buddies Jason and Esteban and Jason caught a couple using Rapalas. So I thought, "I'll just tie up some streamers and slay 'em!" WRONG. Those fish saw my streamers and (in an English accent) were like "This old chap has to be mad. We are a civilized bunch. We don't eat fillet o' fish. We eat caviar and petite midges." Needless to say I didn't have a bite. How did Jason and Esteban do you ask? Esteban also got a case of the skunk flu. And of course Jason, with his trusty Rapala, was able to bring in two nice browns.
My shirt didn't help my skunk.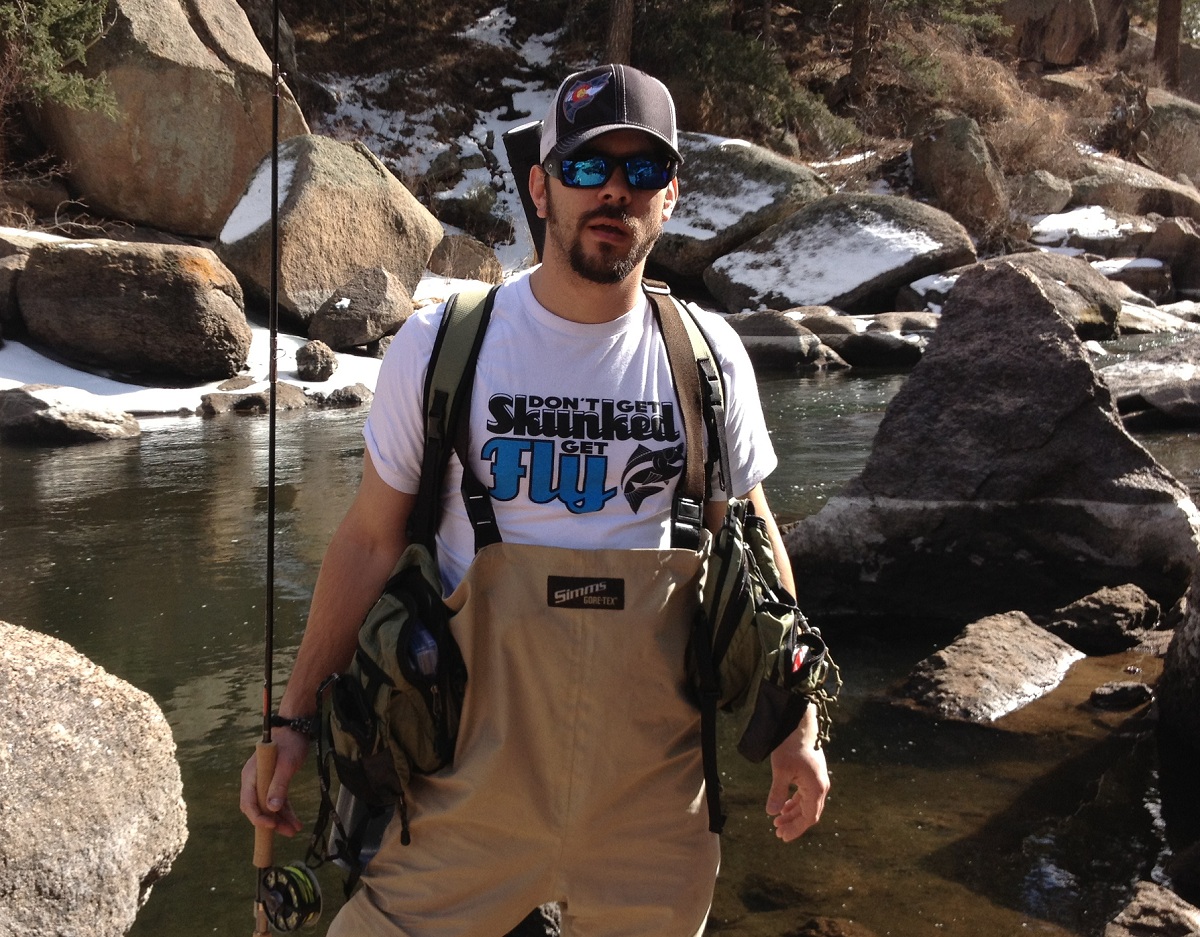 Jason likes to show off.