I went down to Bear Creek on Friday afternoon hoping for some dry fly action and action was what I got. Nothing beats watching a hungry fish attacking your hand-tied fly floating down the river! The small browns in the stream were keen on my elk hair caddis flies, but man was I pretty slow on the hook sets. I was able to bring in three little dudes, but there were countless other strikes that I couldn't close the deal on. Stay fly.
It's always fun using the fiberglass rod.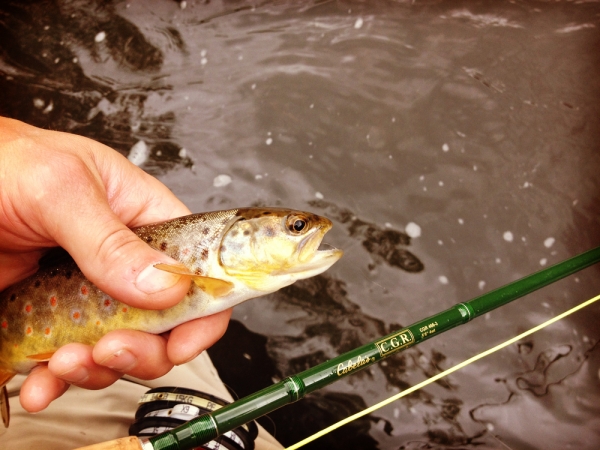 These guys were quite skinny and very hungry.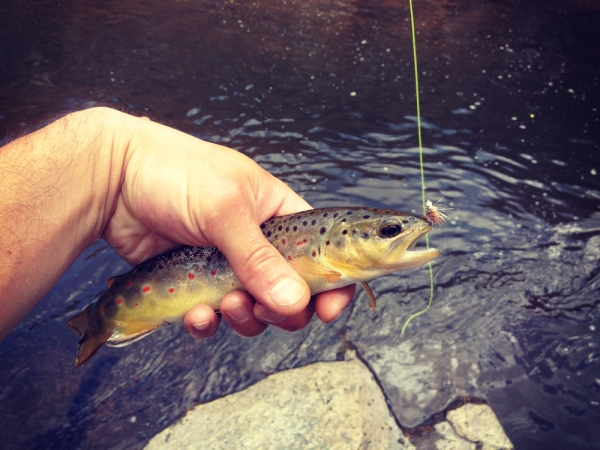 I tested the American Trout t-shirt and it passed with flying colors.