Buttons up for Grabs
20 Jan 2012, Posted by Not Fishing
in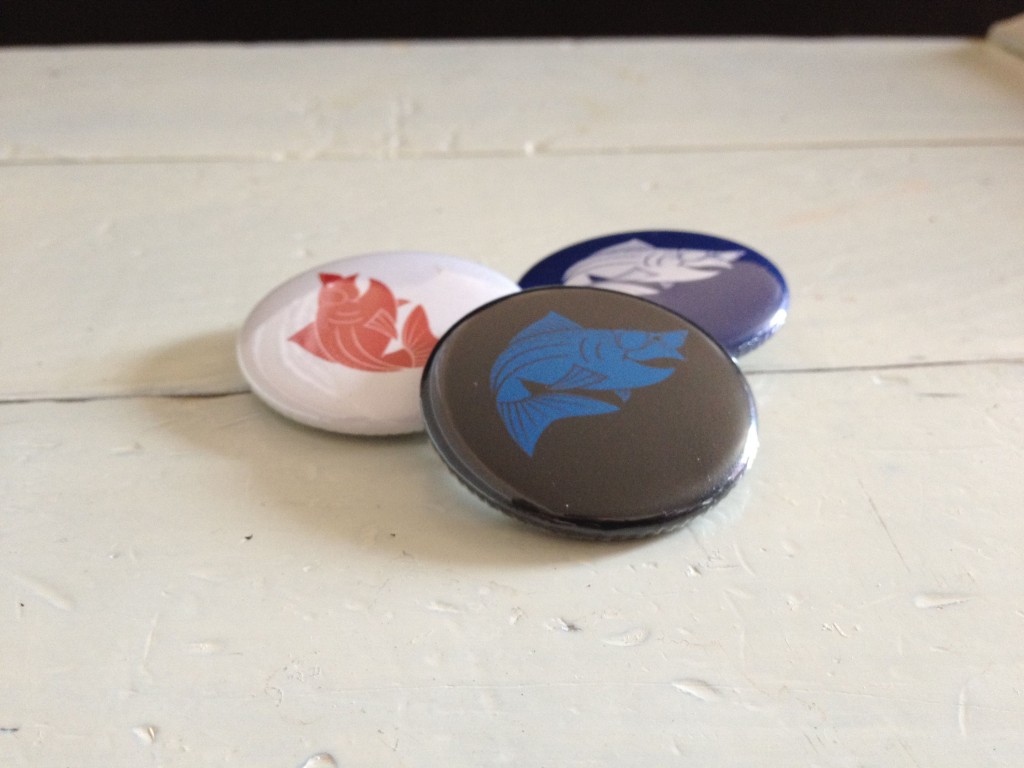 We thought it would be fun to pass out some buttons. The very same ones you get when you buy a shirt! We will give away one of each so you have three chances to win.
Twitter – Follow @theflytrout and tweet the following: I just entered to win a fly button from @theflytrout http://theflytrout.com/2012/01/buttons-up-for-grabs #TheFlyTrout This will be a drawing. Every tweet counts as an entry.
Facebook – Like us on Facebook and post on our wall where you will stick your button if you win. The best post wins (we'll be the judge)
This blog post – Comment on this blog post you're favorite fish you like to catch. This will also be a drawing and just one entry per person.
Official Rules
Giveaway starts January 20th, 2012
Giveaway ends January 27th, 2012
Winners announced January 28th, 2012