For months and months I have been following Shawn Bichsel on Twitter, Instagram, and his blog Lines in the Dirt. And for months and months I have admired Shawn's work. Shawn is a fly fisherman and he is an artist. He creates some of the coolest and most interesting pieces of fly fishing art that I have seen. He will use a pencil or a sharpie or an iPad app to craft some amazing flies and fish. He has even made an awesome dry fly out of wood!
Ever since I started following Shawn and watch him do his thing I thought, "he needs to put this stuff up for sale." Finally, in August he started an Etsy shop to start selling his work. And just few weeks ago he finished up "Trout, Line and Fly." Being the trout-lover that I am, I just had to have it.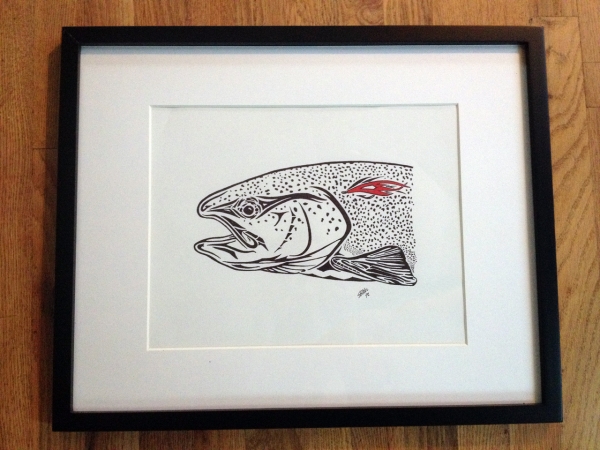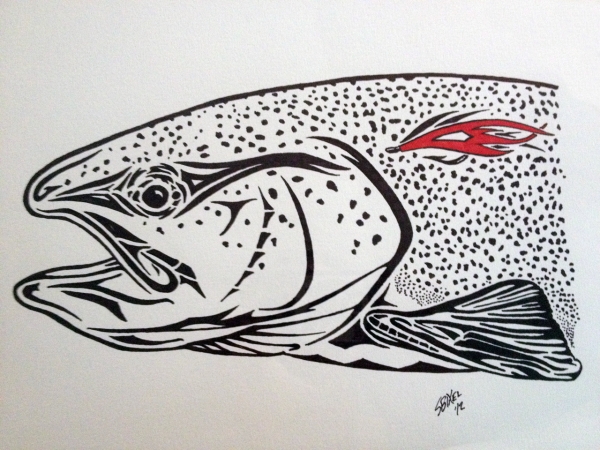 To see more of Shawn's artistic masterpieces check out Lines in the Dirt. And if you love the art as much as I do, you can purchase some at his Etsy shop.
Stay Fly.