Baby it's Cold Outside
08 Dec 2013, Posted by Not Fishing
in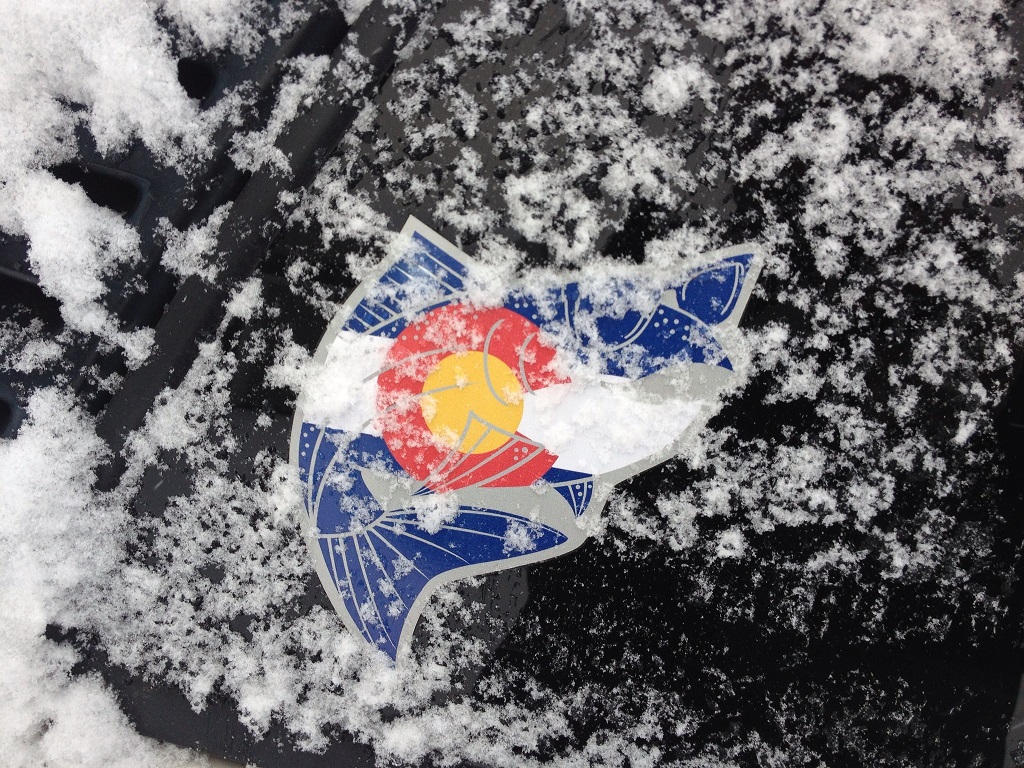 What do you do when it's too cold to fish? You're probably thinking "It's never to cold to fish!" And while technically you're correct, high temperatures in the single digits or lower keep me at home. I'll wait until we get up into the twenties or thirties to get back out there. Anyway, what is an angler to do when stuck at home? Here's a list of things I like to do, all fly fishing related of course.
Create new shirts – I mean this is a fly fishing apparel site and what better way to spend time than to come up with some new creations! Check out our newest shirt Fly Names.
Tie flies – I like to go through my fly box and see what flies I may need for my next trip out. I also like to look at new patterns that I might not even use until the summer. If you have never tied before now is the time to learn a new skill. The internet is full of good resources on getting started. Also check out your local fly shop. They can get you set up with the basic tools to tie your own flies.
Read fly fishing blogs – When you aren't able to be on the water it's always fun to read about other peoples fly fishing experiences. Besides blogs there are tons of cool Facebook pages related to fly fishing and if I just want to look at pictures, I'll just hop on Instagram on my phone.
Organize my gear – Now is the perfect time to go through my gear and be reminded that I ran out of tippet or that my leader needs to be replaced. I also like to get my bag organized so I am ready to go the next time I am on the water.
Build a rod – Now this is a first for me. I just order a couple blanks from Blue Halo Gear and I will be attempting to build my own fiberglass fly rod. I will be taking some pictures and will post about my rod building experience.
So instead of sitting around and watching Christmas moves I like to try and stay busy with anything to do with my favorite hobby. Stay warm and Stay Fly.