Long Time No Post Part 2
26 Jul 2012, Posted by Gone Fishin'
in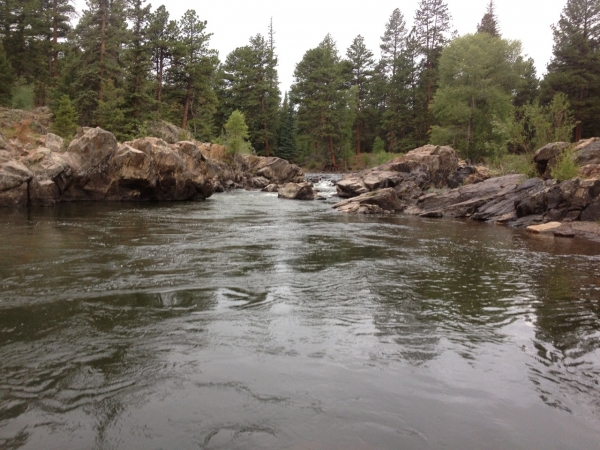 Part two of last month's trips takes us to southern Colorado. My dad lives in northern New Mexico so we thought it would be fun to meet him down in the southern part of the state for some tent camping. We camped west of the little town of Antonito in the Rio Grande National Forest, and let me tell you this part of the state is beautiful! Our campsite was right near the Conejos River. Conejos is spanish for rabbits, but luckily we didn't see any, because the dogs had enough of a hard time as their mouths watered for all the squirrels and chipmunks.
Fishing the Conejos was pretty slow, but much of that is because of the large quantity of rain. It rained basically all day on Saturday, not giving me much time on the water. This section of the river was flies only which I thought was pretty cool. I have seen flies and lures many times, but never flies only.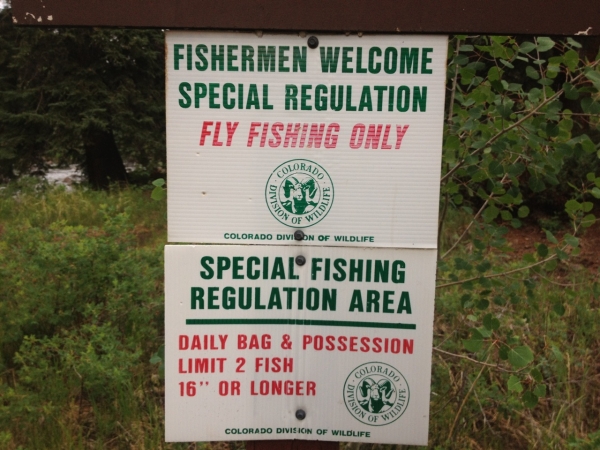 I was only able to catch two little browns and here is the only photo I was able to snap.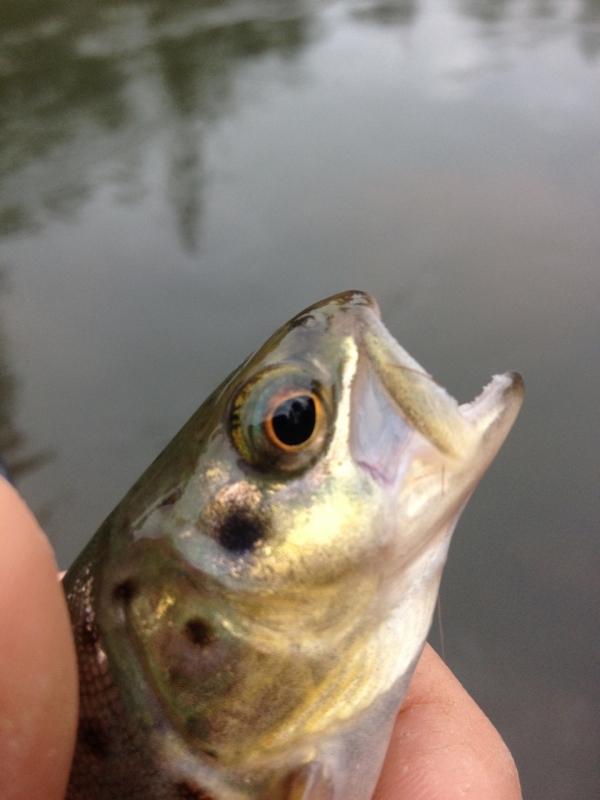 Despite the rain, we had a great time with my dad and his girlfriend and really enjoyed this part of our great state!