I recently went to a public stream that had four sections of water called "beats." And the parking space you parked in determined which beat you were able to fish. This was the first time I have been to water with a setup like this. I guess the idea of this is to give the fisherman some nice breathing room and not let the stream deal with too much pressure. It was pretty nice to know that I wouldn't run into another fly fisher as I worked my way upstream. The only problem I ran into had nothing to do with the beat system. It was that I had no idea that the creek would be so brushy making it difficult to maneuver and cast with my normal rig. Here are some shots from the outing. Stay Fly.
I was the only one here and chose Beat 2.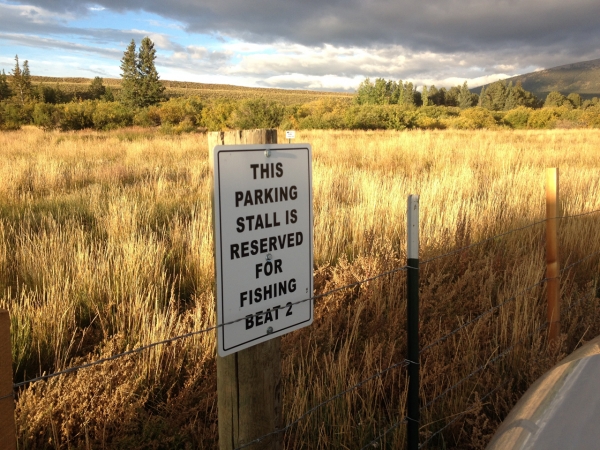 Fall is definitely here.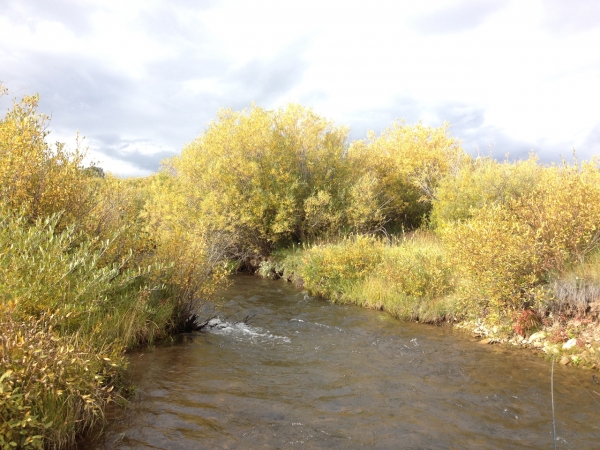 Hooked up with a few but could only wrangle in this guy. Always remember to catch then release, so you can catch again!