Sunday Fly Fishing (bait and lures were used too)
22 Apr 2012, Posted by Gone Fishin', Videos
in
I had a very nice day fishing with the family and a friend at Antero Reservoir. It was a nice 63 degrees, mostly calm with a few small periods of light wind.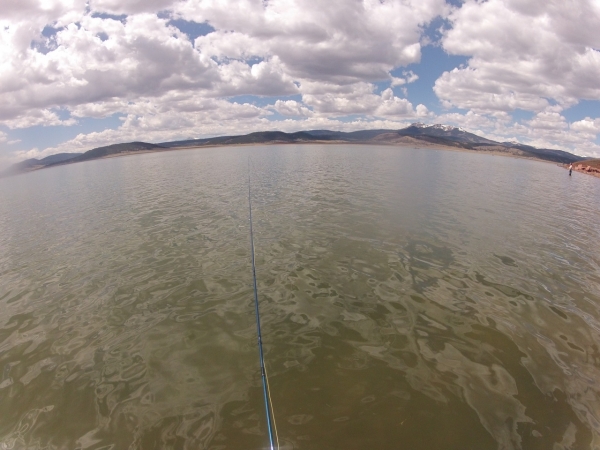 I only landed one small rainbow, but still had a great time nonetheless. I was happy that he went after the wooly bugger I had just tied up on Friday night. Doesn't it kind of look like this little guy has a mustache? He must have gone through puberty early.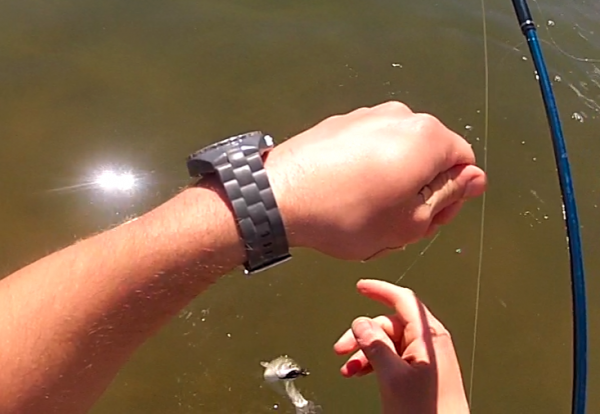 My buddy was using lures and had a few hookups and landed one. My wife was using lures and bait; also only landing one. It, however, was definitely the catch of the day. She used dreaded powerbait, which I do not condone nor condemn, to land her a nice 17-incher. Below is the video of its release.