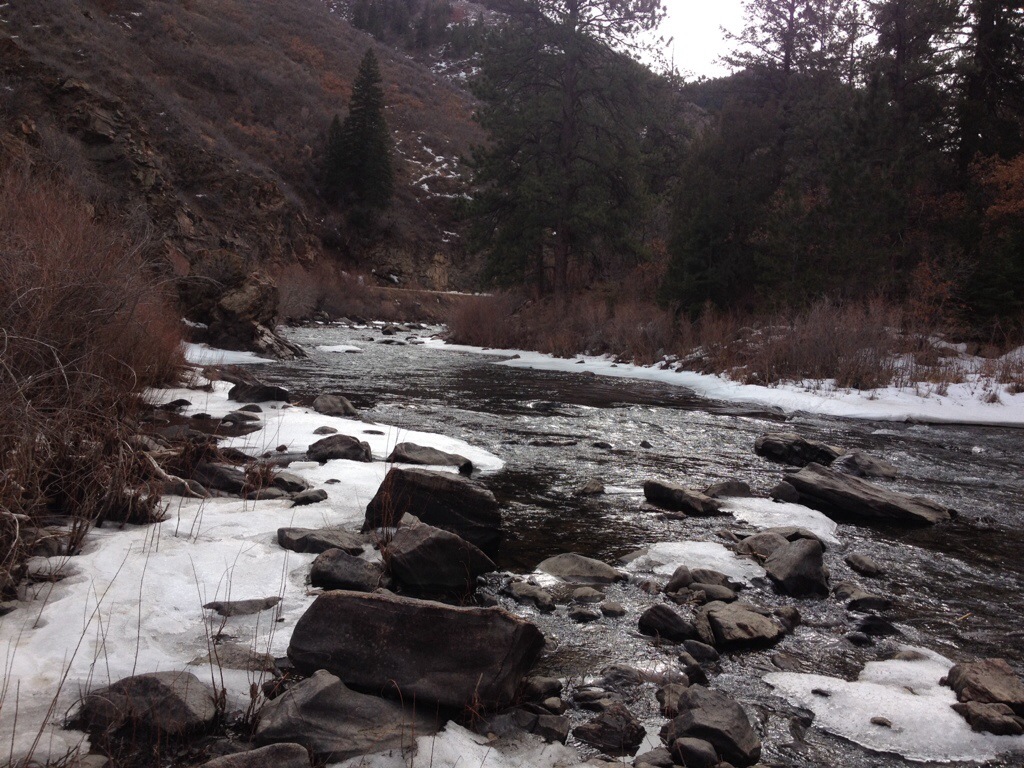 Mountain bike from Savers: $25. Two bicycle tubes from Walmart: $10. Not catching a thing on a winter day: priceless. Sunday my buddy Esteban and I took a ride up Waterton Canyon to try our luck on the this closer-to-town stretch of the South Platte. We rode five miles up and for someone who doesn't ride bikes and hasn't owned a bike in years, it was pretty tough. I thought it would be easier and faster than walking the five miles. Faster, maybe. Easier, definitely not. Nonetheless it was probably good to get the old heart pumping in the fresh mountainous air.
Once we got up there and found a nice looking deep pool we got rigged up and started fishing. And fishing is all that occurred. No catching, just fishing. Winter fly fishing is something I need some work at. I've been out three times since December and three big skunks.
One of the positives of the day was being able to use my Blue Halo Gear rod that I recently finished. It was a really warm winter day and I was hoping for a midge hatch to be able cast some dries, because I think this rod would be perfect for that. But it was kind of windy and I only saw a few bugs, thus I was relegated to a nymphing setup. The wind made it tricky, but the rod was able to cast my indicator, split shot, and two nymphs.
All in all I can say it was nice to get out after being locked up by the snow and cold, but man catching a fish would definitely be more satisfying. Spring cannot come fast enough. It'll be nice to fish in the warm sun with no jacket and just a t-shirt. Check out the pictures from my bike ride/casting session and Stay Fly!
Dang! You got shocks, pegs… lucky! You ever take it off any sweet jumps?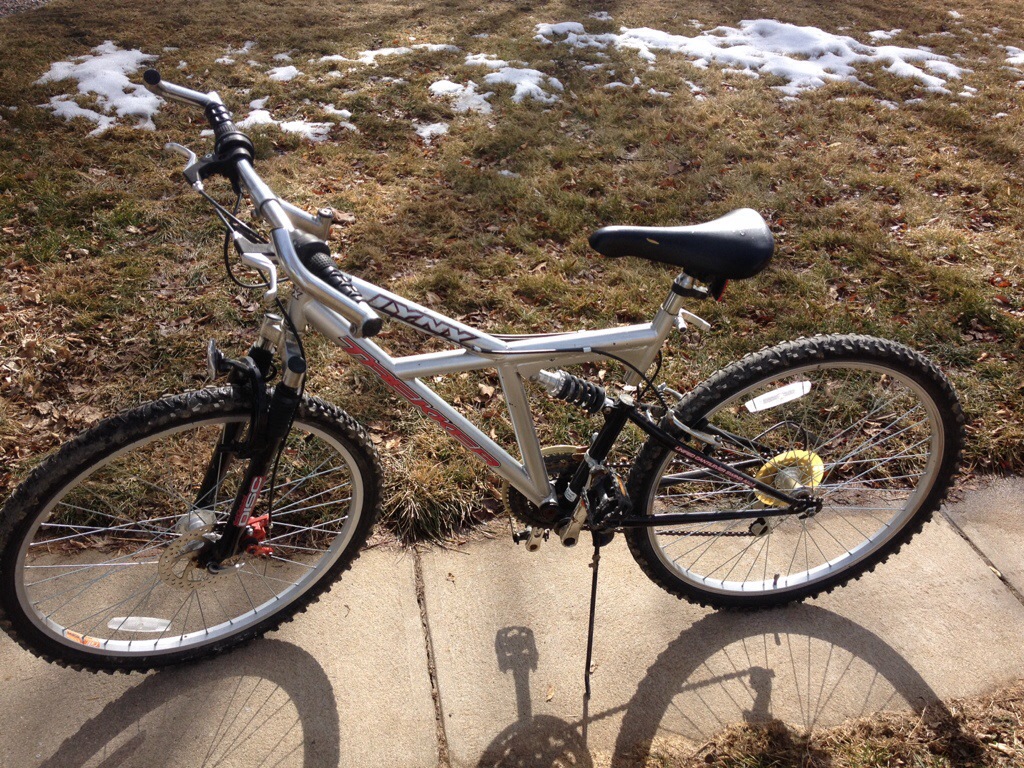 You see a mirror on a trail and you have no choice but to take a picture.

I like my new rod. I can't wait to cast some Elk Hair Caddis flies with it.