Troutset Giveaway
14 Nov 2014, Posted by Giveaways
in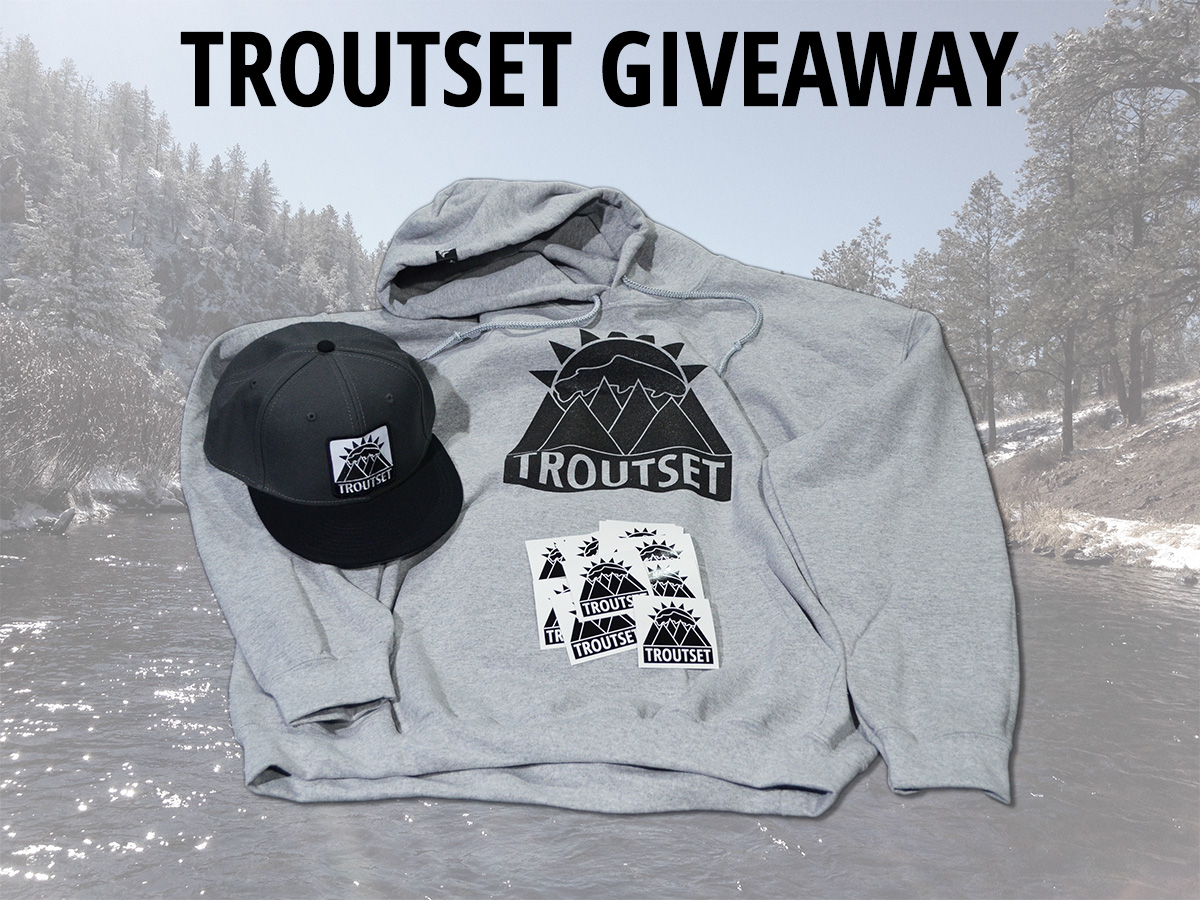 It's getting pretty cold here in the Rockies, so to heat things up were having a giveaway! We're giving away one TROUTSET Hoodie, one TROUTSET Hat and a few TROUTSET Stickers. Entries will be taken through Monday night and winners will be announced Tuesday. Make sure to check back here Tuesday to see if you won. To try your luck at this giveaway, you can enter the drawing the following ways:
Instagram – Follow us @theflytrout
Twitter – Follow @theflytrout and tweet the following: Enter the TROUTSET GIVEAWAY from the @theflytrout http://theflytrout.com/2014/11/troutset-giveaway/ #troutset
Facebook – Like us on Facebook, then like and share our contest photo.
Entry Form – Fill out the entry form below.

Make sure to enter all FOUR ways to increase your chances of winning. Good luck!
Official Rules
Entries taken between November 14th-17th, 2014
Winners announced November 18th, 2014
WINNERS
After many entries via Facebook, Twitter, Instagram and the Entry From we have drawn some winners!
TROUTSET HOODIE:
Joel Ebbers (Facebook)
Joel, please email joe@theflytrout.com with your size and address and I will get your hoodie printed and shipped!
TROUTSET HAT:
@tacokid789 (Instagram)
TROUTSET STICKERS:
Aaron Collins (entry from)
Casey Fasset (entry from)
Sam Fetzer (entry from)
@dcohio (Instagram)
@bfly465 (Instagram)
@beneastman (Instagram)
@truttaproductions (Instagram)
Joe Hunt (facebook)
Justin Cvitkovich (facebook)
Matt Hay (facebook)
Jessie Hollenbeck (facebook)
Josh Rock (facebook)
Hat and sticker winners, please email joe@theflytrout.com with your address and I will send you your prize!
Thanks to everyone who entered the giveaway. If you didn't win and would like a shirt, hat, or some stickers check out our shop. Keep on the lookout for more giveaways, new shirts and other cool stuff! Stay fly.